About Us
Merit Embroidery is one of the largest wholesale embroidery houses in Western Canada. We have been in the business of apparel decorating for over 20 years serving customers in the local Alberta market as well as all across North America. Our extensive experience in the garment decorating field along with our state of the art machinery allows us to be one of the best in the west. Our 4,600 square feet production facility and warehouse caters to all our small or high volume clients, delivering between 1,000 and 2,000 decorated goods daily!
Our Vision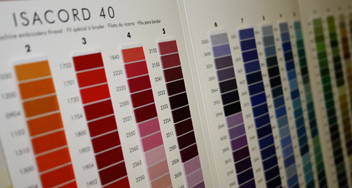 Merit Embroidery strives to be a stitch above the competition by producing high quality apparel decorating, providing excellent customer service and completing projects in a timely manner. We love to take on challenging jobs and always find ways to complete a project no matter how tricky or tough it looks.
Our Mission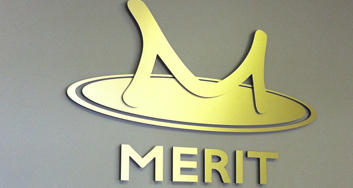 Merit Embroidery is a family owned and operated independent commercial garment finishing business with the goal of providing 100% customer satisfaction to our valued clients. Our mission is to produce top quality digitizing and above average garment decorating and to ensure that your project due dates are met consistently.
Our Promise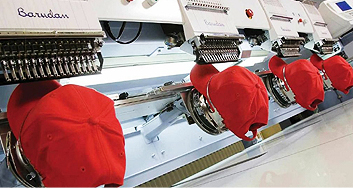 Merit embroidery promises to run our business with utmost honesty and integrity. We will provide the same level of quality and service to all our valued clients regardless of the size of their order or account. Our in-house digitizing department and production staff will ensure that every item that leaves our production facility meets the highest standards of garment decorating.
Our Value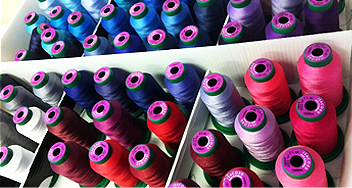 Merit Embroidery digitizing department has over 25 years of combined experience in setting up any types of complex and intricate designs. Our production staff with over 35 years of combined stitching experience is fully capable of handling all types of stretchy, velour, lightweight or heavy garments to ensure that your decorating requirements are met. We stock over 125 shades of Isacord polyester thread to facilitate pantone matching. We have over 100 stock fonts for text and numbers.

Artwork can be sent to us in any format, ranging from vector files to hand drawn logos. With the state of the art Japanese Barudan brand industrial embroidery machines that allow us to embroider logos in up to 15 different thread colours, you can rest assured that when we stitch your logo, it will look like a work of art.